Management,Marketing,Relationships
Turn on Engagement
The Turn on Engagement podcast is focused on all things employee communication and engagement. We talk to the brightest minds and leaders in the space. From internal communications, employee engagement, human resources, and corporate affairs; we'll cover it all and more. We'll talk about how YOU can get employee communications through effectively to your employee population in order to supercharge engagement, satisfaction, and most importantly your workforce productivity. Learn more about best practices being used in today's work environments and how leading veterans are seeing results based on these practices. Tune in twice a month as we give you the latest in engagement trends that will help you transform your workforce.
Episode 7: Continuing Engagement & Workflows During A Pandemic
SVP Global Head of Employee Experience at Manulife, Mike Dallas delves deep into what it was like navigating the workforce challenges during the trying times of the pandemic. He talks about the change in employee psyche and how they managed to continue engaging their employees and maintain a constant workflow over the last two years.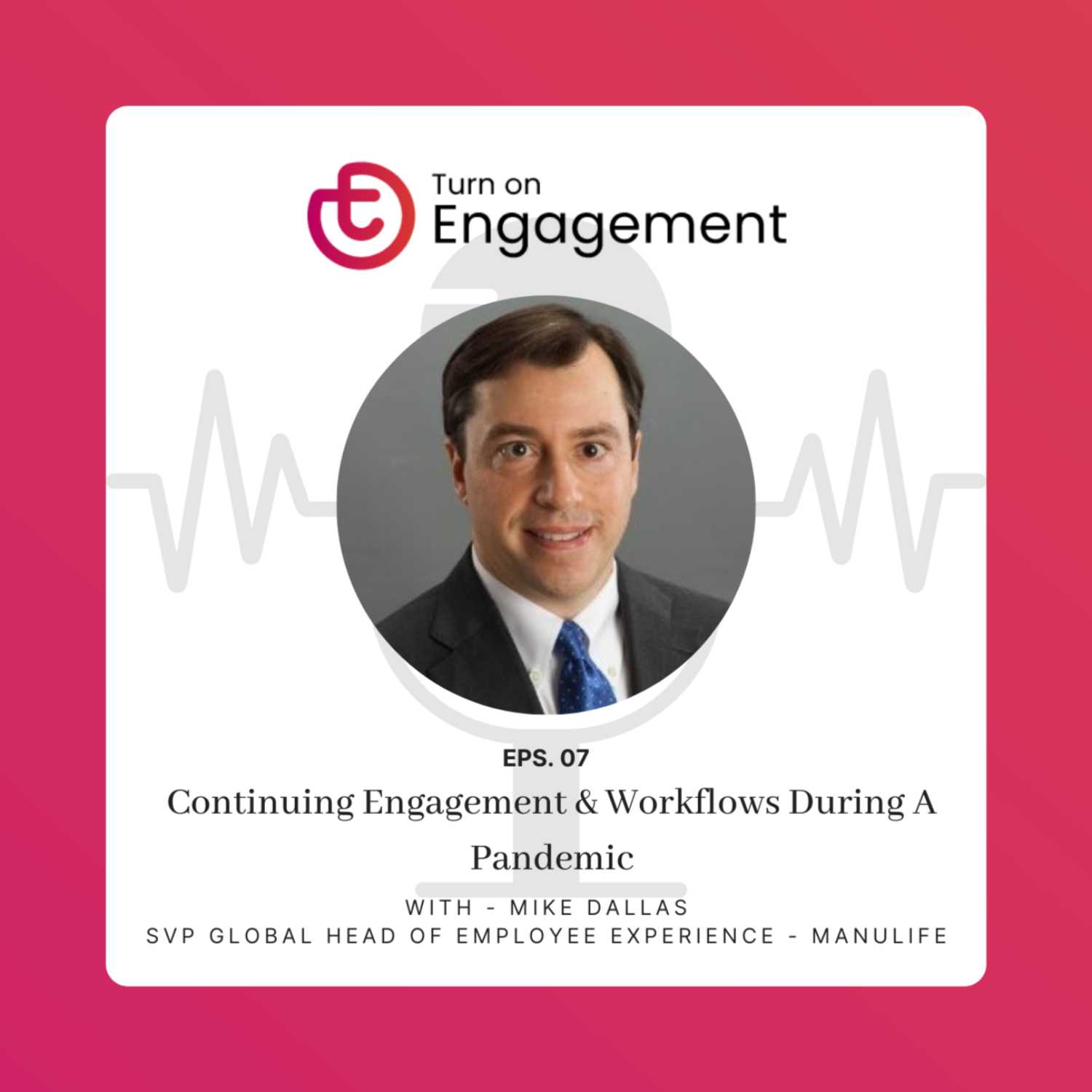 Search Results placeholder