Mental Health,Spirituality,Relationships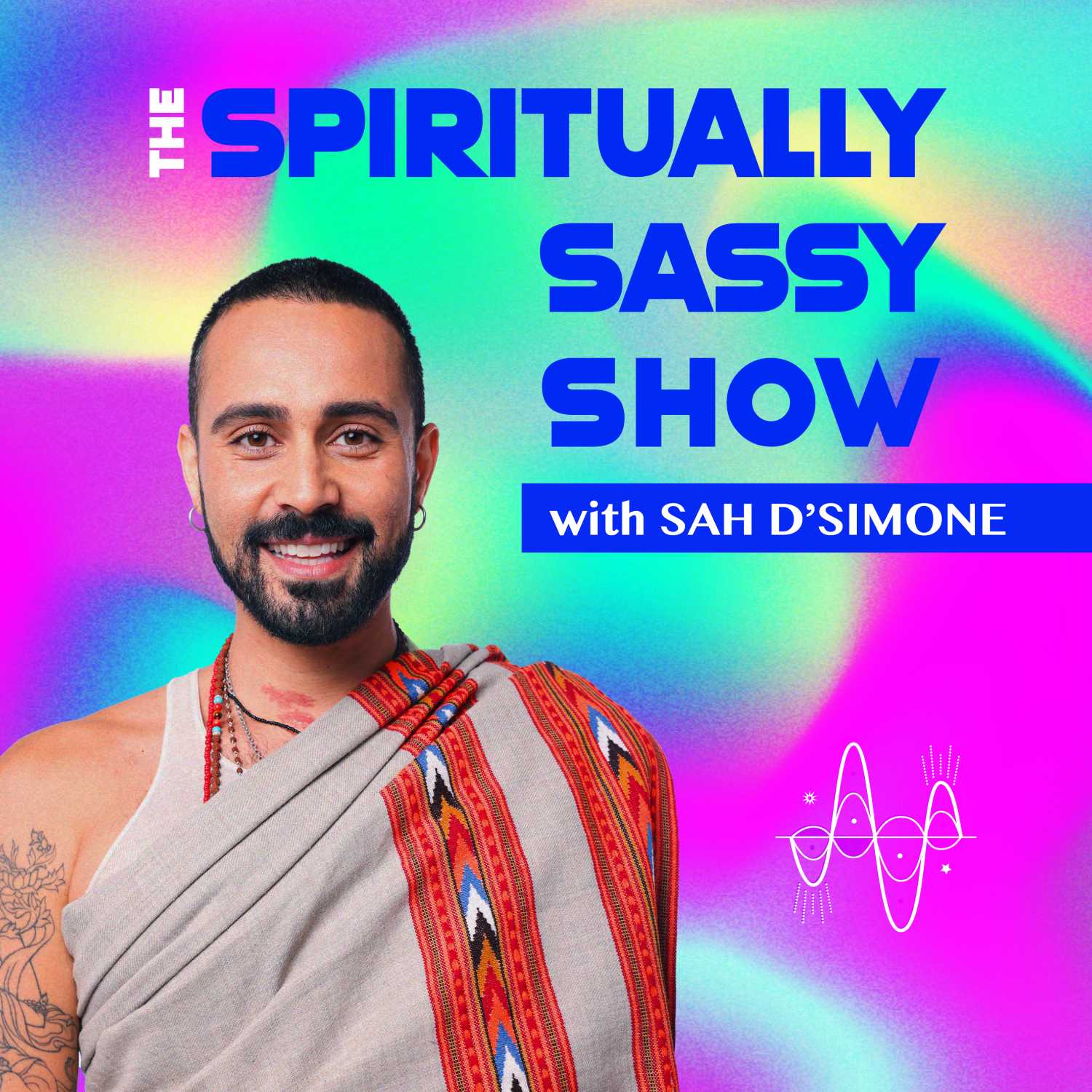 The Spiritually Sassy Show
The Spiritually Sassy Show is for people longing for an avant-garde awakening, where we're redefining what it means to be spiritual in modern times! <p> <p> Join our host, spiritual revolutionary and international best-selling author Sah D'Simone, for conversations that inspire and enlighten. <p> <p> Each week, he'll be joined by a diverse set of thought leaders, disruptors, change-makers, and visionaries who pave the way for a limitless, deeply inclusive, radically joyful state of being in their own unique ways. <p> <p> And because it's Sah, honey, you <i>know</i> he's going to bring the sass! <p> <p> <p> <p><p> <p> 💙 Follow @SahDSimone on Instagram and TikTok.<p> <p> 💙 Buy Sah's books: 5-Minute Meditations, Spiritually Sassy: 8 Radical Steps to Awaken Your Innate Superpowers, and more! (https://amzn.to/3ulwNFg)<p> <p> 💙 Take the Spiritual Inventory Quiz (https://myspiritualinventory.com)<p><p> 💙 Become a Certified Health Coach with the Institute of Integrative Nutrition (mention Sah's name to save $$$!) (https://bit.ly/39NqAa7)
Ep. 67: The Myth of Toxic Positivity- with Sah D'Simone
This week, Sah brings you a solocast on toxic positivity, and why it doesn't exist. That's right, honey. Listen up to find out why the term 'toxic' needs to be removed from your vocabulary and how trauma is becoming a trendy word. When someone tells you to be positive when you are struggling, they're not telling you to disregard what you're going through and your experiences. They're saying 'I know and trust that you are stronger than your pain.'
In this episode, Sah discusses…
Why toxic positivity doesn't exist

Spiritual bypassing and avoidance

Bubblegum Instagram spirituality

The Philosophy of mindfulness and meditation

Ancestral healing and the interdependence of life
and more….
This podcast was recorded live on Quilt app.
https://app.wearequilt.com/sahdsimone
*Quilt is currently only available in the U.S. iOS App Store, but we are building an Android version and are going to open up to different countries soon. Sign up to know the moment it is ready!
✨✨✨
Join Sah for a transformative, immersive SAH Method Spiritual Dance retreat in 2022!
Spiritually Sassy: An Immersive 5-Day SAH Method Dance Retreat at Omega Institute in upstate New York, June 19-24: https://bit.ly/3pTHY5t
Spiritual Dance: An Immersive 8-Day SAH Method Retreat in Mykonos, Greece, October 8-15: https://travelgems.com/tour-item/spiritual-dance-an-immersive-sah-method-retreat/
✨✨✨
Get more Sah in your life:
💙 Follow @SahDSimone on Instagram and TikTok
💙 Book: Spiritually Sassy: https://amzn.to/3pe5WIF
💙 Book: 5-Minute Daily Meditations: https://amzn.to/3yetkZy
💙 Page-a-Day 2022 Calendar: 5-Minute Daily Meditations: https://amzn.to/3Gw4lUo
💙 Spiritualize your wardrobe: https://shop.spirituallysassyschool.com/
💙 Take the quiz: https://myspiritualinventory.com/
✨✨✨
© Sah D'Simone Permission for use may be requested by contacting [email protected]
This podcast is for educational purposes only. The host claims no responsibility to any person or entity for any liability, loss, or damage caused or alleged to be caused directly or indirectly as a result of the use, application, or interpretation of the information presented herein.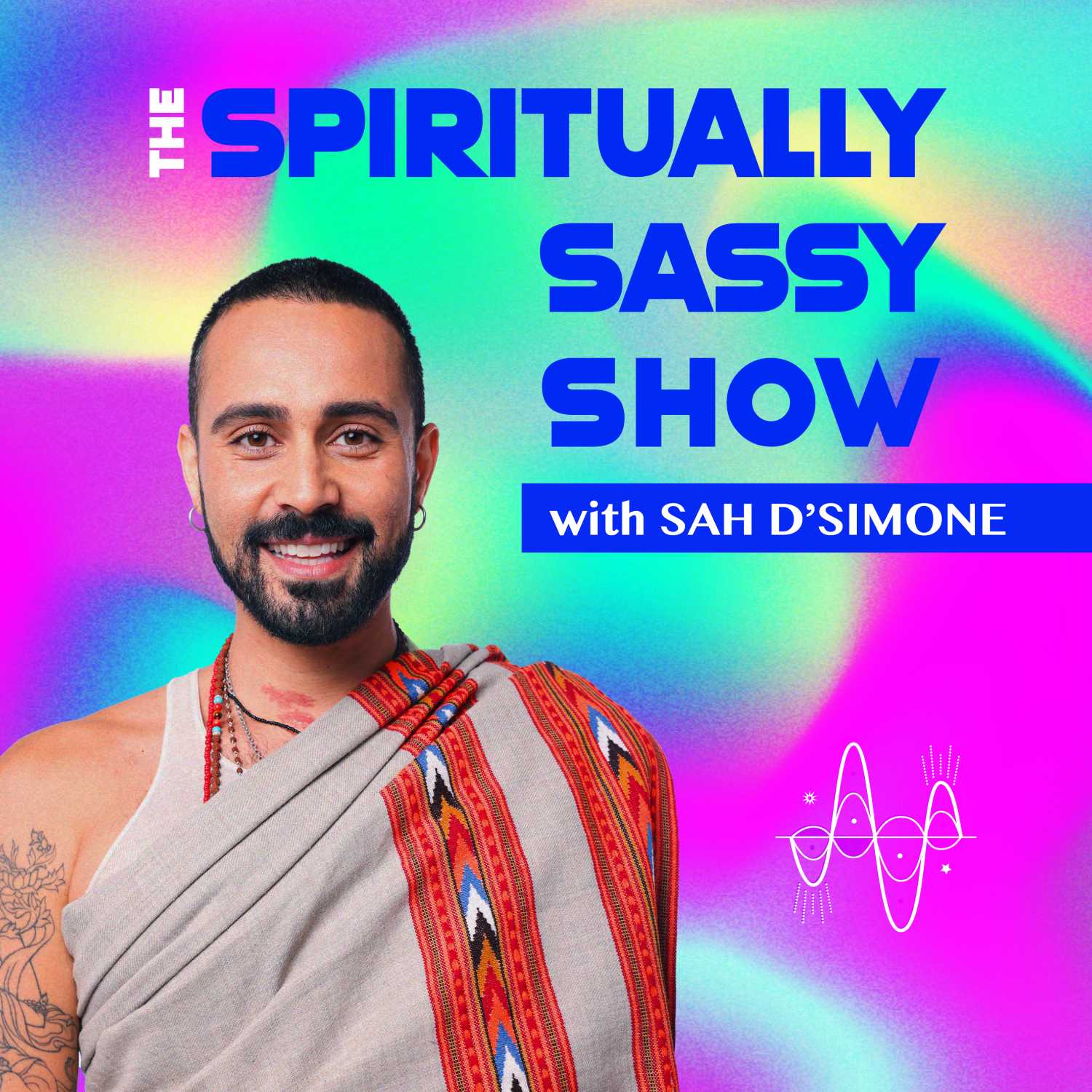 Search Results placeholder